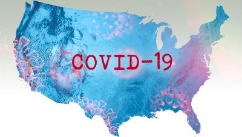 Covid-19 Important Information
Watauga County Takes Additional Steps with Limitations to Short Term Rentals
Click Here to Read the Full Article
Watauga County has ended short term rentals effective March 26th at 12:00pm. This is a preventive measure to slow the spread of the COVID-19 virus and lessen its impact on our community. The County is taking precautions to ensure the health and safety of its residents during this rapidly changing situation.
A Note from Foscoe Rentals
Foscoe Rentals hopes that you all are staying safe and well during these difficult times. We are working diligently with our homeowners, guests, and local authorities to do our part in preventing the spread of COVID-19.
Contact Foscoe Rentals with Questions
Due to limited in-office working staff and hours, it is best to email your questions to Reservations@FoscoeRentals.com. We will answer your emails as quickly as we can.
Reservations with Check In Dates Before April 16th
If you have a reservation with a check in date before April 16th, Foscoe Rentals will be contacting you to cancel your reservation. (Excludes bookings of 30 days or longer).
Reservations with Check In Dates After April 16th
Foscoe Rentals will be monitoring reservations and the need for cancellations on a weekly basis.
Making Future Reservations

Foscoe Rentals will be accepting new reservations with a check in date of May 1st or later. However, with Watauga County not giving a specific end date to these restrictions your reservation could be cancelled and you would receive a full refund.
Cancelling Reservations
Cancellations are required by Watauga County for any reservations with a check in date until April 16th. Full refunds will be granted by Foscoe Rentals for any requested cancellations for check in dates up until May 15th. At this time, for any cancellation requests after May 15th, Foscoe Rentals normal cancellation policy will apply.
Check In and Check Out Procedures
Foscoe Rentals is implementing procedures to limit person to person contact due to the ongoing national issues with the COVID-19 virus. All Check In Packets will now be picked up in our after hours drop box which is located to the right of our office's front door. We also ask you drop the envelope back off in the same box at Check Out. Please contact our office regarding any other questions or for balances due, Reservations@FoscoeRentals.com. Our office hours will vary during these uncertain times. We will be trying to return all calls and emails within 24 hours.
Thank you for your understanding and patience during this pandemic.



Mountain Vacations for All Seasons
Boone, Blowing Rock, Banner Elk, & Valle Crucis
Log Cabins, Condos, Town-homes, Vacation Home
***Currently taking on new properties in the Foscoe and Valle Crucis area.***
Foscoe Rentals convenient location is just minutes away from all the High Country's most famous attractions such as the Blue Ridge Parkway, Tweetsie Railroad, Grandfather Mountain, and for winter attractions visit Hawks Nest Snow Tubing or one of the ski resorts: Sugar Mountain, Beech Mountain, or Appalachian Ski Resort. Appalachian State University and Lees-McRae College are also within 10-15 minutes from most properties.
If you are looking for a high energy vacation or just a relaxing weekend away, Foscoe Rentals will be glad to help.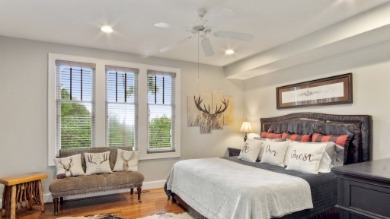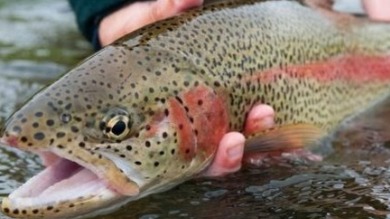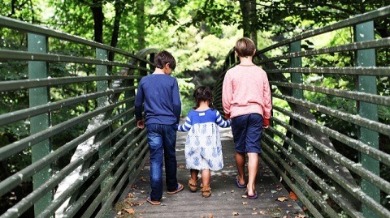 From Appalachian Summer Festival, to white water rafting and hiking, to skiing and snowboarding and other snow sports, to wine tasting and shopping and other special events throughout the year… it's always better in the mountains.
Book your reservation for Special Events in 2020 today!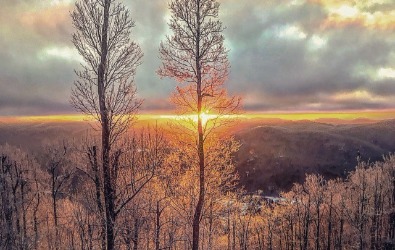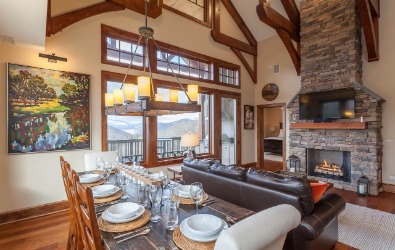 Share Photo's of Your Stay
We would love to see pictures of you and your family or any other pictures you took during your stay with us in the High Country. Please "Like" Foscoe Rentals on Facebook and upload a picture. We might use it on our website or ad's (with your permission) and offer a discount for your next stay with us.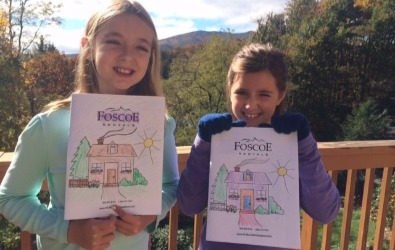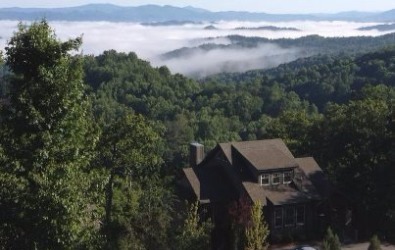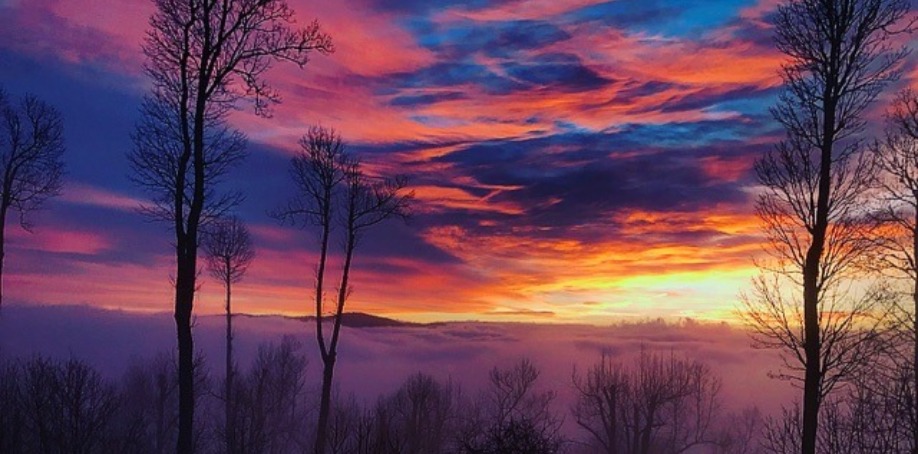 Sunrise view from Echota on the Ridge
A long term tenant shared this awesome capture from Echota on the Ridge. No filter needed!